Airpaper Logbook is currently in closed beta! But don't worry, there will be an open beta in the near future!
---
Airpaper Logbook.
The pilot's logbook for the 21st century.
Airpaper Logbook is an online JAR-FCL conform pilot's logbook that does not just feel like a bad spreadsheet taken to the web. Airpaper Logbook is specifically designed for the web - with a focus on simplicity and ease of use. Log and view your flights in a beautiful and simplistic way but without losing any detail.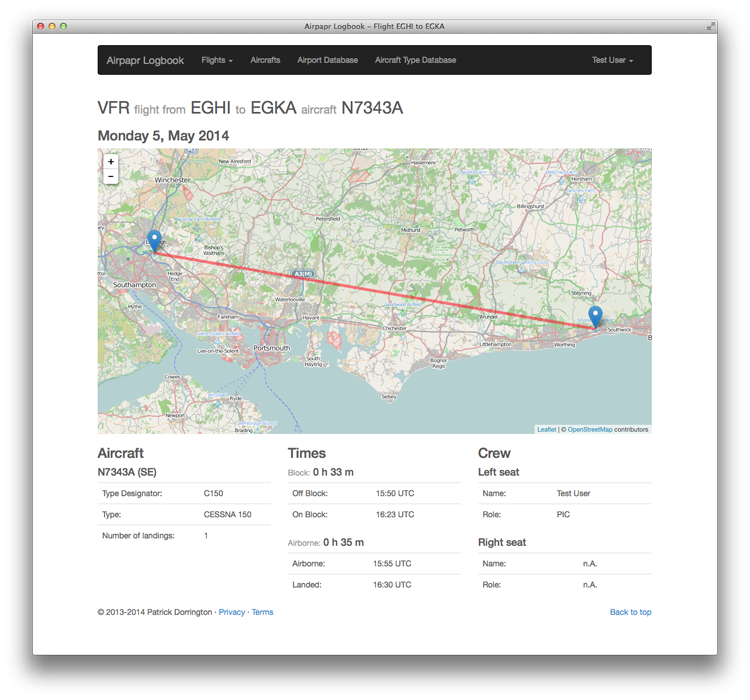 ---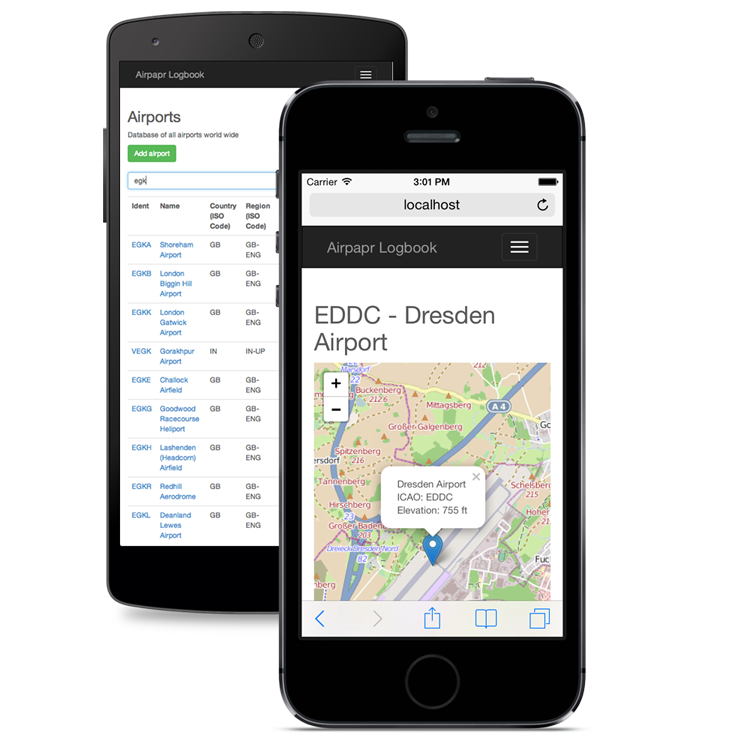 Mobile ready.
View your logbook anywhere, anytime.
Airpaper Logbook is fully mobile optimised. You can log and view your flights on any modern mobile device, Android, Apple iOS or BlackBerry smartphone or tablet. All the available web functions are also available on your mobile device.
---
Airport & aircraft database.
All the information you need.
Airpaper Logbook includes an airport database with 45,737 airports world wide and an ICAO aircraft database with 7,535 aircraft types. So you can be sure, wherever you fly and whatever you fly, we have you covered.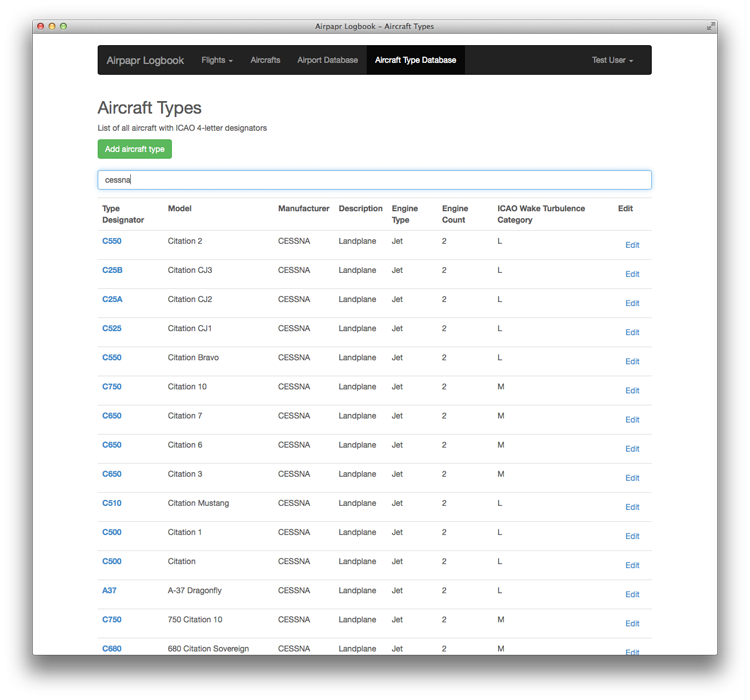 ---