Airpaper Logbook open beta arrives!
Patrick Dorrington - 10.02.2017
Today we are very glad to announce the availability of the Airpaper Logbook open beta. We are very excited to hear feedback from all users to see how we may improve and extend Airpaper Logbook to become the best digital flight logbook on the market.
The open beta also comes with some major improvements to the dashboard view. The dashboard now shows an overview of all your flights you have logged on Airpaper Logbook, including such basic things like block and air times, but also a map overview of all airports visited. You can also filter the data shown on your dashboard by year, to see an overview of one specific year.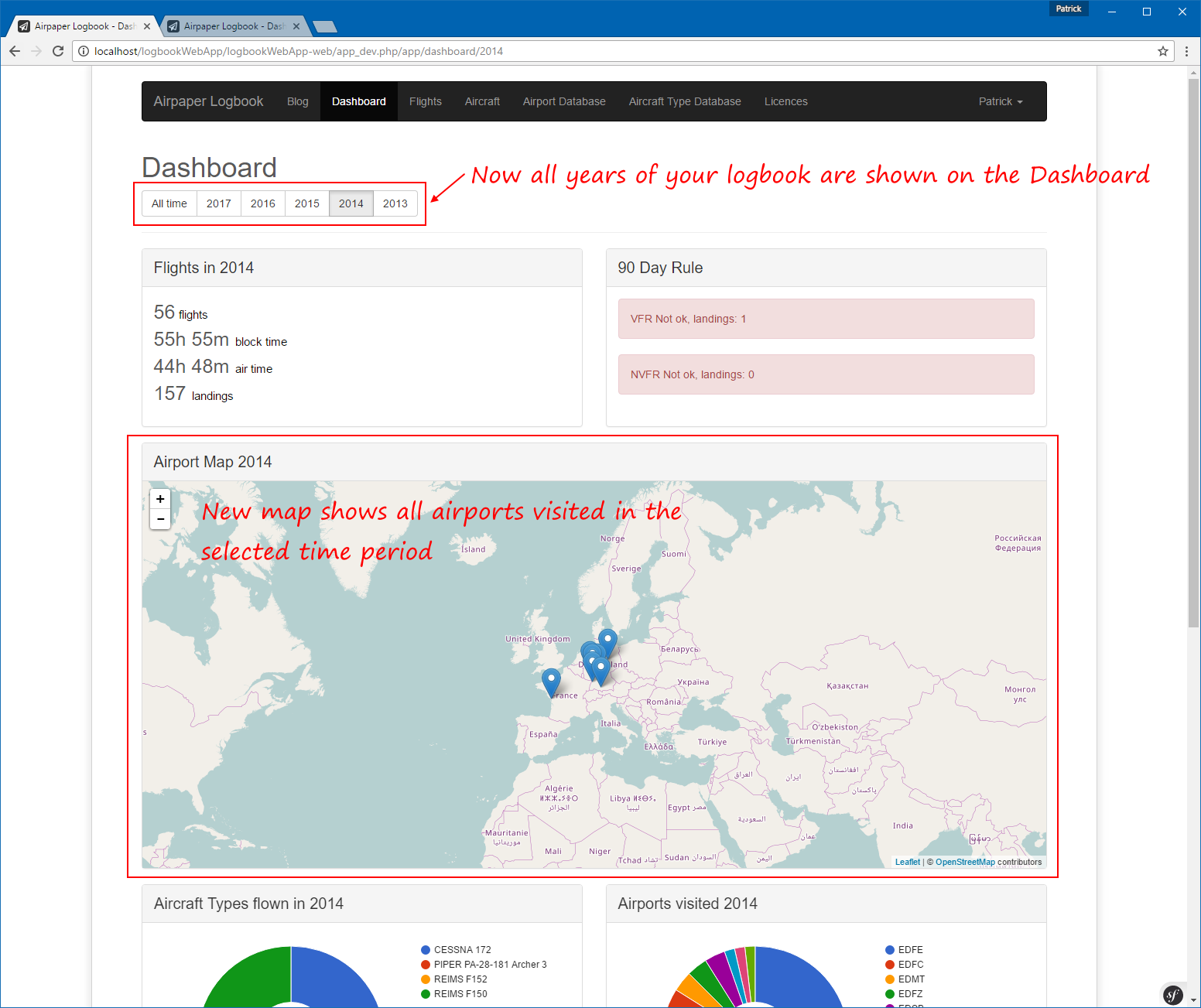 We hope you like the new features and as always, please don't hesitate to provide us feedback at support@airpaper.eu.
Kind regards
The Airpaper Team
Visit our social profiles
---